It's easy to see that I have a fresh new website. My old one was neglected for a long time, then it went offline and needed to be replaced. Luckily I have the infrastructure here to do it right. Now all up to date with the most current WordPress (no thanks to EPEL) it's time to backtrack and put the fun projects of recent history into words and photos.
When I bought the house in MN it was well understood that the hot tub was in need of repair. I was a bit frightened by that, but figured worst case I'd pay someone a few bucks to come haul it off if repairing it was beyond my capabilities. Come to find out repairing a hot tub isn't so difficult.
Symptom: doesn't hold water
I opened up the sides and kind of tracked where the leak was coming from. It was easy to find the wettest foam then just start digging that out until I reached the actual source of the leaky water. The below plenum was cracked right down the side, probably from freezing.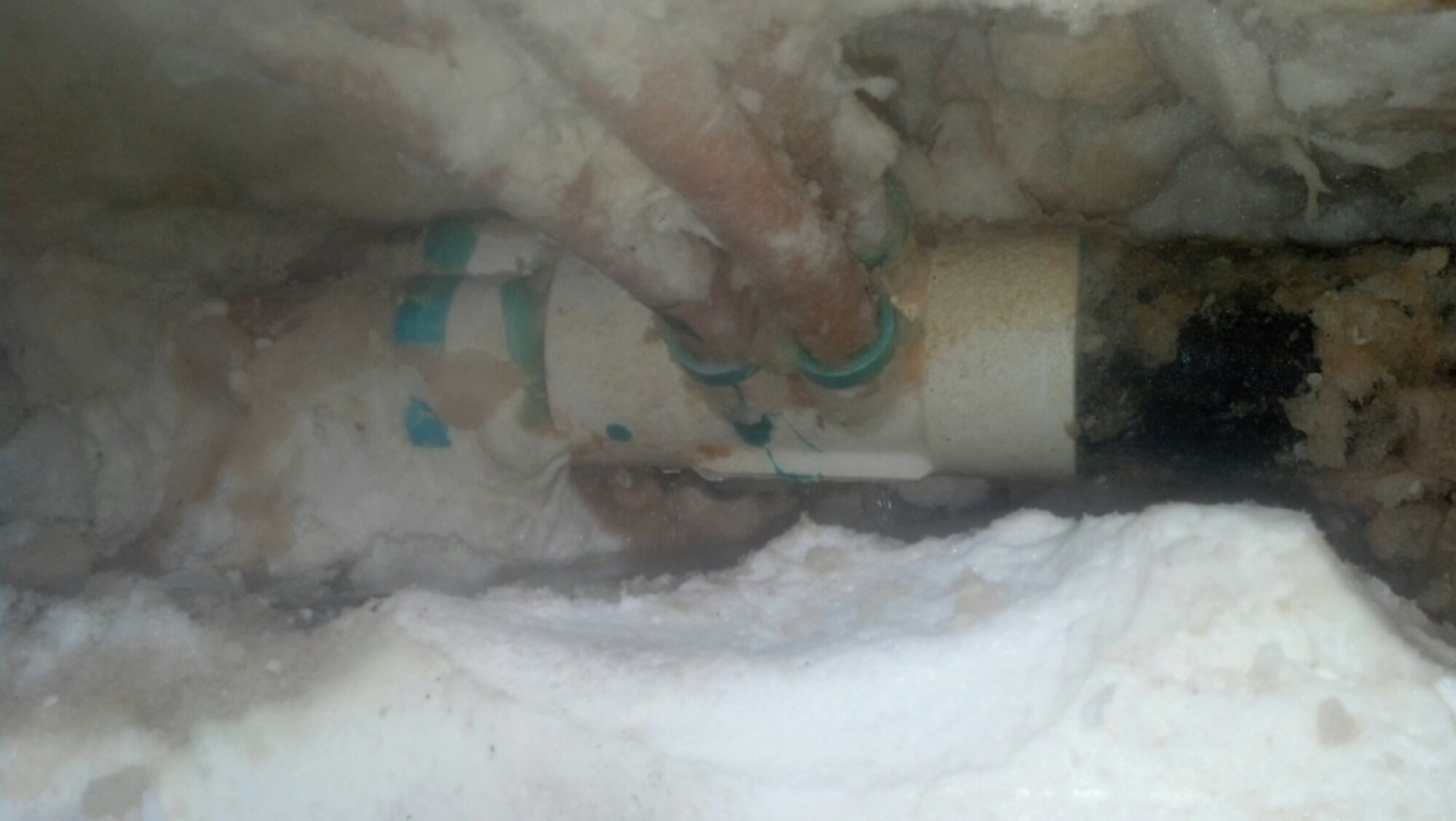 I was confident seeing this. This appeared to be something I could handle, I was just now hoping that everything else worked well and there were no smaller/hidden leaks elsewhere that would be more difficult to repair, namely in the shell. I cut the piece out with my handy dandy cordless sawzall that I had already outfitted my garage with, it's something I learned nobody should be without but left mine behind in AK for dad. Here is the broken piece, the crack can be clearly seen on the left hand side. A good eye can follow it all the way back across the section adjacent to where the tubes come out perpendicular to the plenum.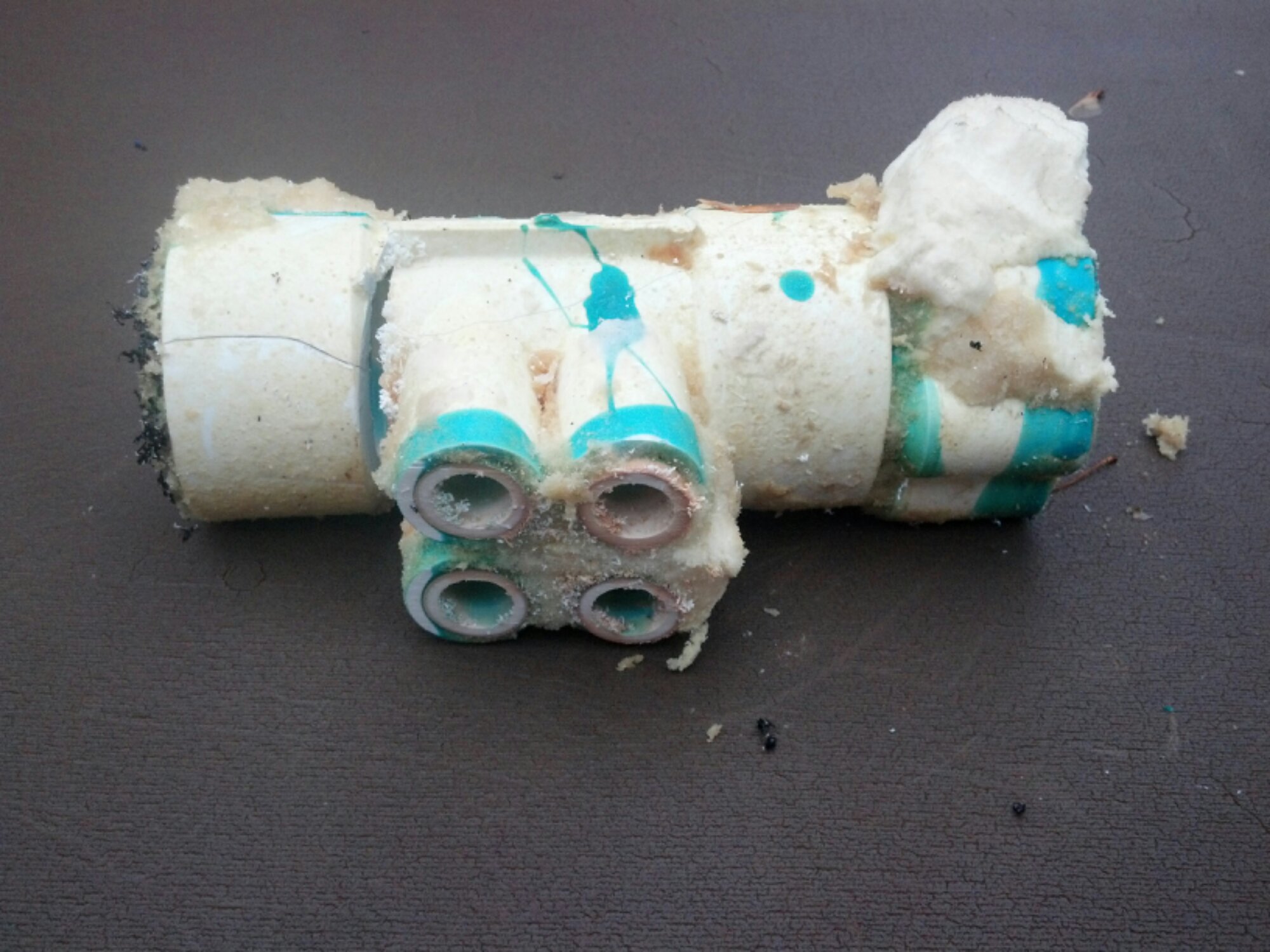 And the remains inside the tub: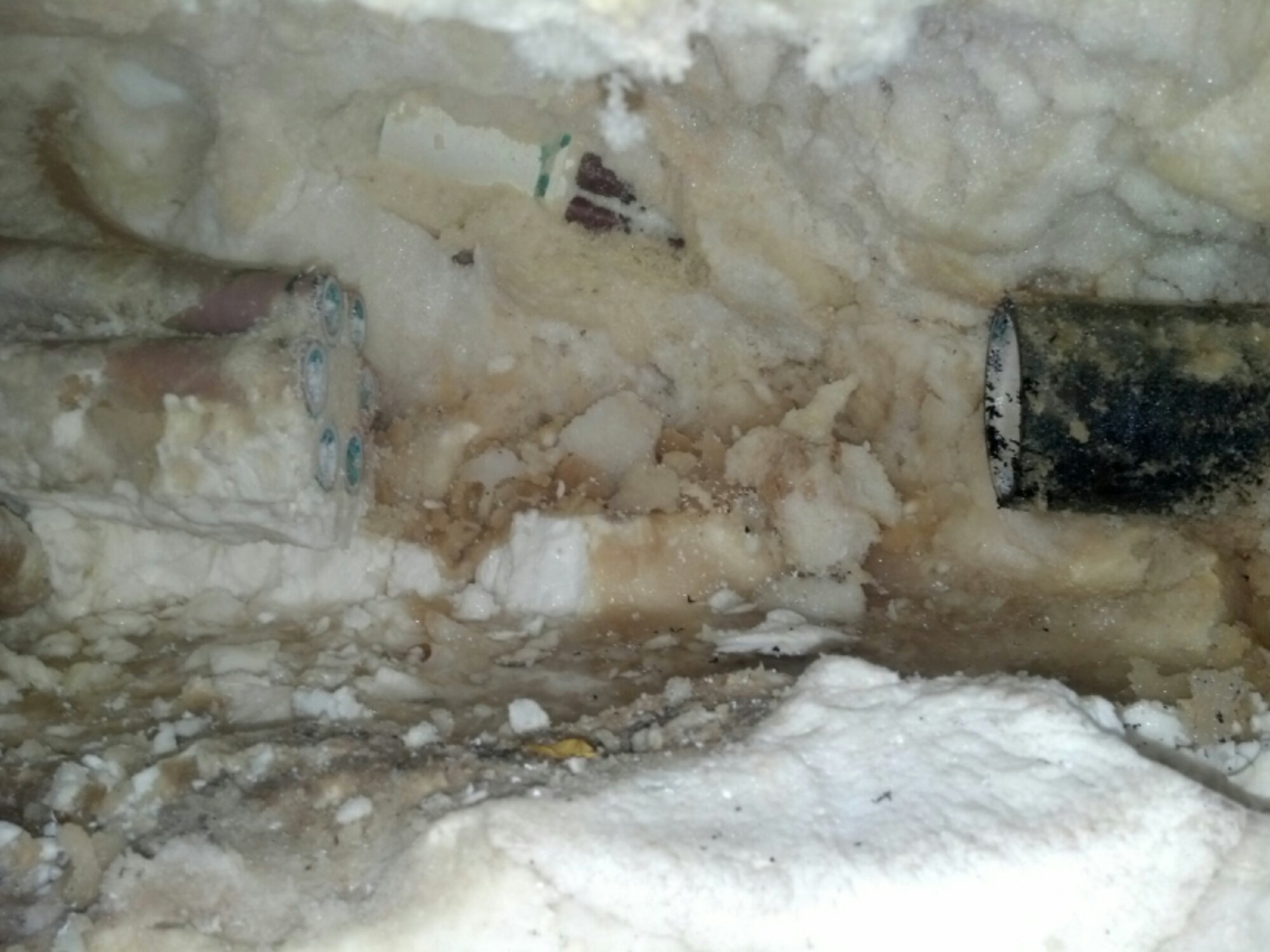 I'm very glad that the plenum in question broke, you can see in the picture some other areas of tubing that are much more difficult to get to. Here I've started to reassemble, you can see the short coupling I had to create to deal with the loss of tube from cutting: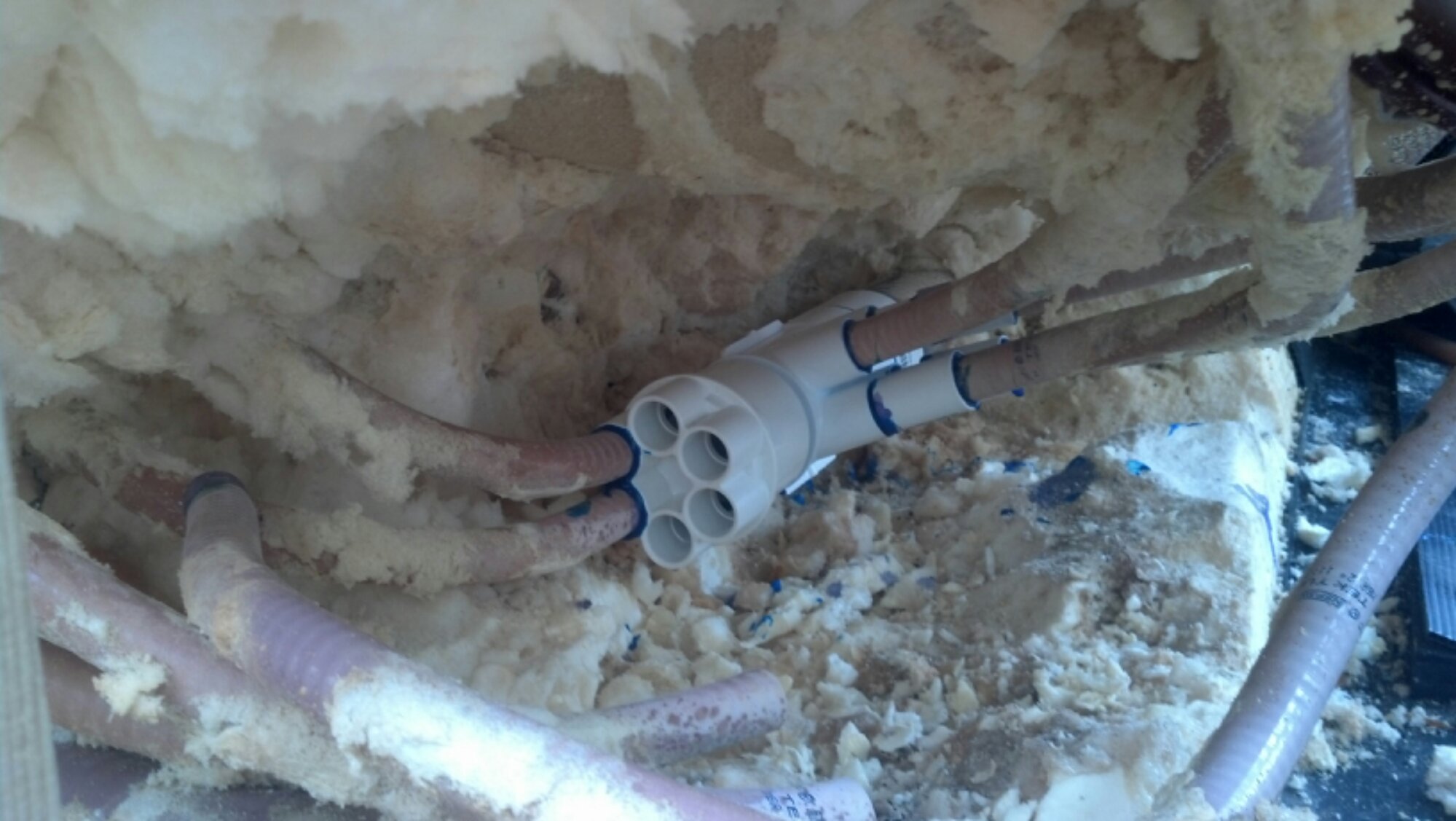 More of the same in the following picture, you can see that the pieces simply attach with PVC glue. Simple and effective: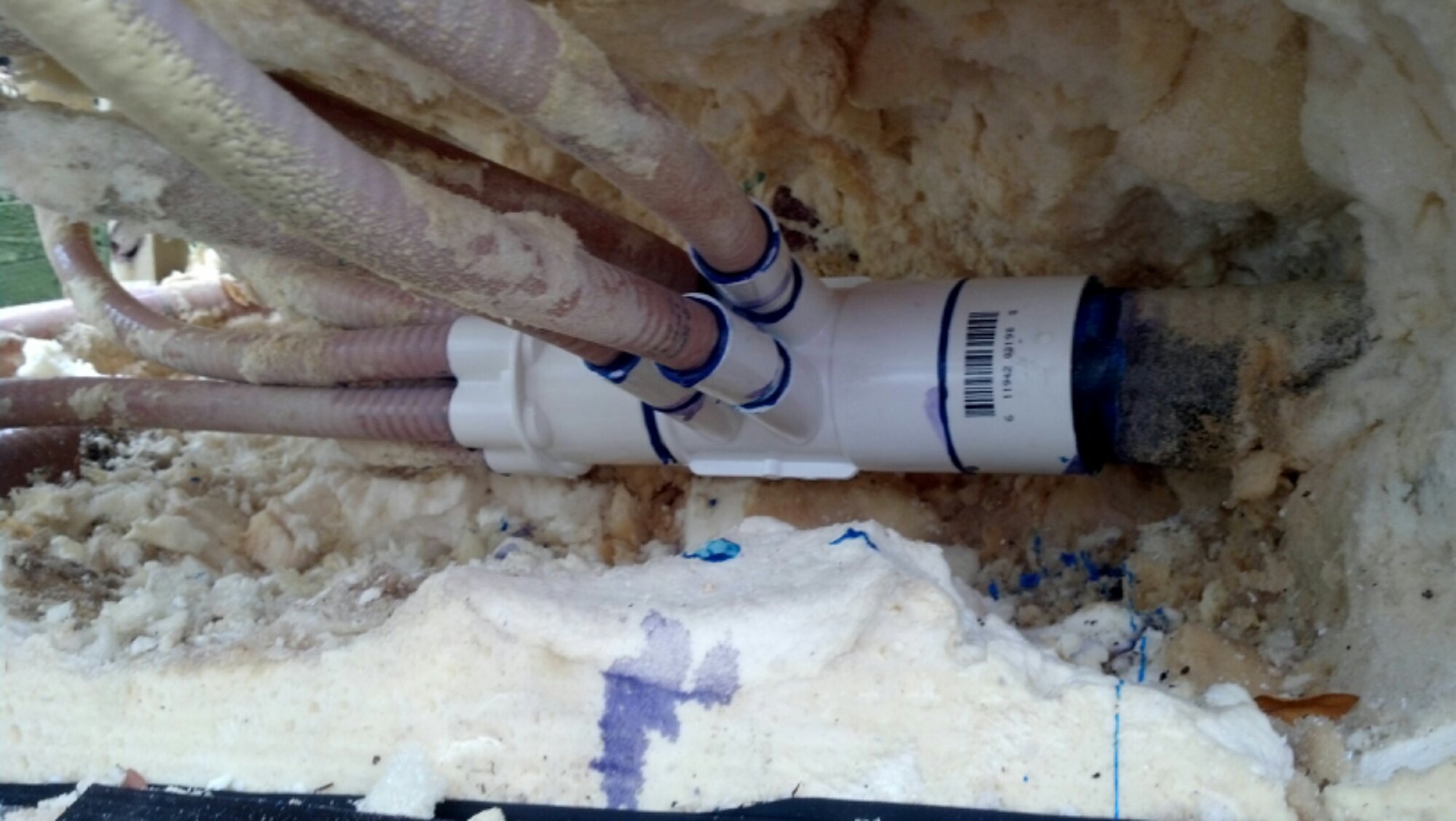 Here we are all reassembled and pumping water. Just had to get about 20 cans of great stuff and refill the void I left in the foam to insulate it. The hot tub now works great, holds its water and is a nice addition to the house. Next hot tub projects – replace weathered cover and repaint flaking plastic siding.
The parts were cheap and easy to walk in and out of at my local hot tub distribution place. They even suggested I go to Home Depot for the parts that could be sourced there cheaper than retail prices in-house.
Moral: don't be afraid to take on hot tub repair even if you just have general handyman knowledge, it's not rocket science.